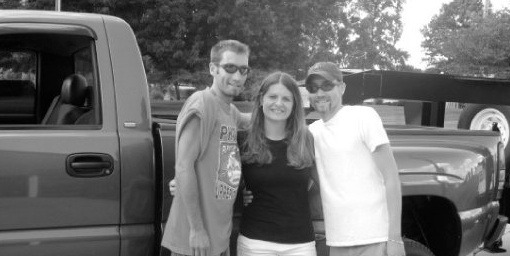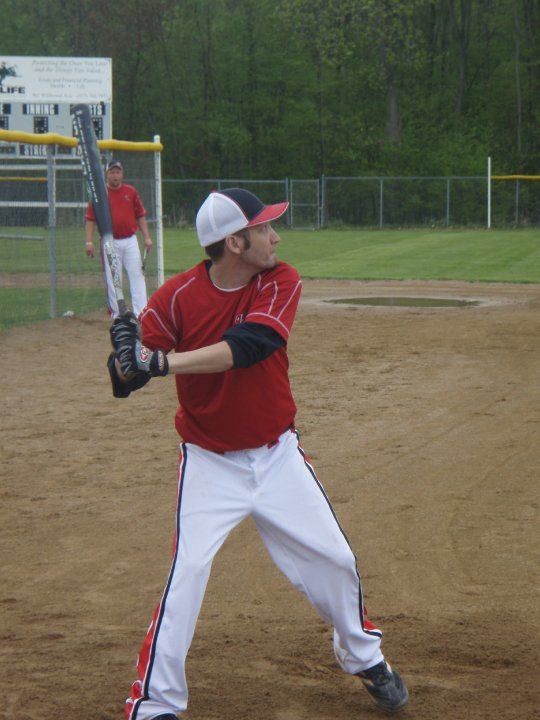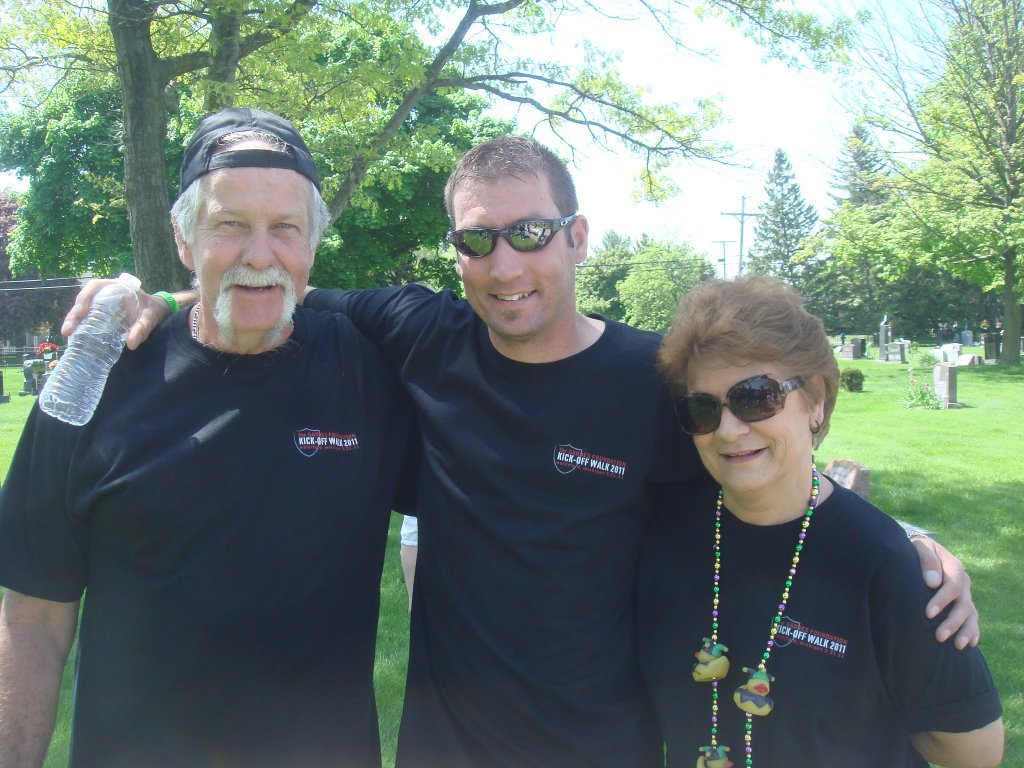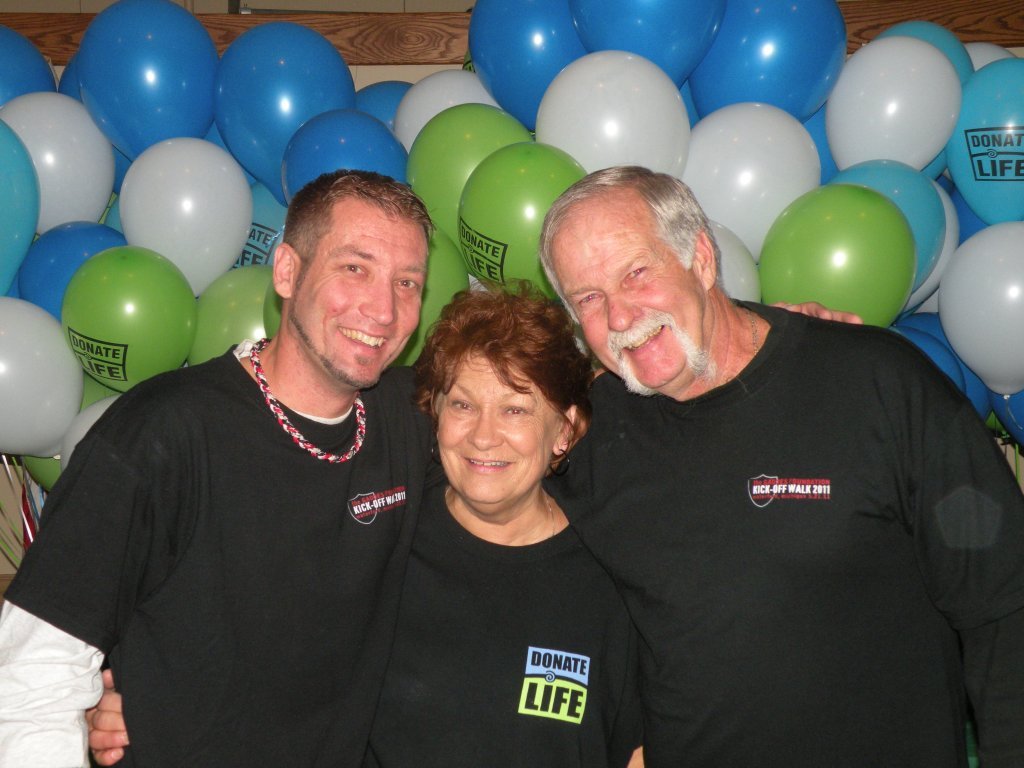 Tony Gaddes powered us
Tony Gaddes was born to Bill and Carole on November 22nd and grew up in neighboring Waterford. Although Tony and his brother, Michael, were diagnosed with Cystic Fibrosis (CF) while in elementary school, Tony would go on to play both varsity baseball and football at Waterford Kettering High School. In fact, despite the hurdles posed by CF, Tony would eventually become the varsity quarterback, a position that solidified his reputation as an independent-minded, athletic, and selfless young man with an exceptionally large group of loving friends. Indeed, it is these traits—along with the motto "It is, what it is"—that would define Tony's life and work.
In addition to his love of baseball and football, which continued well into his adult life, Tony's other passions and hobbies would result in several lifelong friendships that would play a vital role in his life. Apart from managing and playing for several flag football teams, Tony would often play softball five nights a week. His talents led to an appearance at the 2010 Softball World Championship in Florida with his team "Korody." Tony also loved to snowmobile and tune cars with his friends and family. In fact, Tony's love of cars, which he shared with with his father (Willis) and brother (Michael) would result in the "Gaddes Fleet" of classics, hotrods, and cruisers. Tony's work ethic and hands-on approach extended beyond the baseball diamond and garage. In 2008, Tony and his father formed a construction company that specialized in cement work. These activities led to an enormous social circle that included his closest friends: Jason Hatmaker, Steve Bubnes, Heather Howie, and many, many others. Along with the nearly lifelong friendship of Matt Quick, these relationships formed the center of Tony's life.
The years 2008-2010 marked a turning point in Tony's life. His brother, Michael, who was also living with CF, fell-ill and received a double-lung transplant in early 2008. As a result, Tony would throw himself headlong into working with the Cystic Fibrosis Foundation and Donate Life Michigan. The ensuing months, however, would see an uncanny mix of tragedy and triumph: Tony's own battle with CF led to a double-lung transplant in March of 2009, but the joy was quickly tempered as Michael would pass away in October of 2009. Following Michael's passing and in the midst of his own recovery, Tony would assist in establishing of The Gaddes Foundation, a 501(c) 3 non-profit with the goal of raising funds for and awareness of CF research and organ donation. In this new position, Tony wasted no time enrolling the help of his friends and family, which, when combined with his own tenacity, would result in several successful events and thousands of dollars raised.
This situation would also give rise to two important relationships. During his recovery, Tony and his sister-in-law, Kristen, would become inseparable; as Tony recovered and friends and family members mourned, Tony and Kristen found strength in one another through the long process. Later, in 2011, Tony would begin dating Brandy Schillinger, a nurse who once worked with Tony at the University of Michigan. By the summer of 2012, Tony's health was filled with "ups" and "downs." During this fraught time, Tony remained focused on recovery. Tony often reminded his friends, 1979 in Pontiac, Michigan, and family that his health problems were simply "bumps in the road." In the face of the many challenges, Tony would often remark, "It is, what it is." In other words, the obstacles Tony faced were simply that—obstacles to be overcome. Despite his optimism and tireless work ethic, Tony's health quickly deteriorated, and he would pass away on August 15th.
Reflecting his work with The Gaddes Foundation, the CF Foundation, and Donate Life Michigan, Tony made the decision to donate his organs. And, like his brother, Tony's life continues to live on in the work of The Gaddes Foundation. That is, The Gaddes Foundation pays tribute to two amazing men by advocating for CF research and the importance of organ donation. And, to us, the Foundation, that goal "is, what it is." at the age of 32, surrounded by his loving family and friends.